Some of the biggest highlights for the Springfield Lasers in 2020 weren't captured by any cameras. Across The Greebrier's 11,000 acres, six individuals became a close team under the guidance of general manager Paul Nahon and coach JL de Jager.
"We didn't have, on paper, the strongest team," Nahon said, "but I don't think anyone compared to us in how our team bonded and came together."
The Lasers, who saw their run of two consecutive World TeamTitles come to an end, had a mix of veterans and youngsters on their roster. Olga Govortsova, Robert Lindstedt and Jean-Julien Rojer all returned to the Springfield roster. They were joined by Hayley Carter, Mitchell Krueger and 18-year-old Caty McNally. The WTT rookie is 25 years younger than Lindstedt, but they made a mean doubles team on the court and became friends off of it.
"Every night we sat down for dinner around 6:30 or 7," Nahon said. "We'd talk for two or three hours and it was a great team-building experience. We discussed everything from politics to the Olympics. … A lot of teams made comments like 'You guys eat dinner together every night?' It was great to have these veterans impart their knowledge to the younger players, and the younger players brought some great youthfulness to the team, too."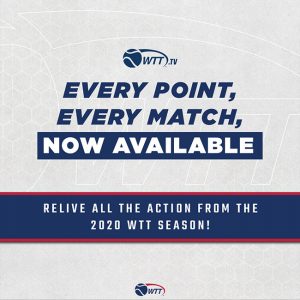 McNally was a big contributor for Springfield. She led the team in games played and games won in both women's and mixed doubles. She also split women's singles duties with Govortsova. After a timid start, McNally played her best tennis in the season's final weeks.
"She got more relaxed and comfortable with the format," Nahon said. "She was coming in as an 18-year-old never having played (WTT). A lot of times out on tour you're playing best-of-three sets so you have a chance to play into a match. In this case you have to be on fire out of the gates or you fall behind very quickly."
Carter and Krueger also improved over the course of the season. It was the first season of WTT play for Carter, age 25, and the second for 26-year-old Krueger. Carter's strong play has continued beyond WTT. She teamed up with Luisa Sefani to upset WTT standouts Bethanie Mattek-Sands and Sloane Stephens Aug. 13 at the Top Seed Open in Lexington, Kentucky.
"I think (Carter) has struggled a little bit with pain and injuries, but she's coming along," Nahon said. "Same thing with Mitchell. He got better as the season went on. He got some good wins against Sam Querrey and Brandon Nakashima and built his confidence significantly, so I expect some good things out of him in the months ahead."
Rojer, meanwhile, didn't have inexperience to overcome in 2020. Instead, he had plenty of rust to shake off — which he did by season's end.
"Rojer came in a little soft, self-admittedly," Nahon said. "He hadn't had a lot of chances to practice on Curacao. He was quarantined on the island and there's no one to hit with down there. Lindstedt was as intense as ever, and Govortosva played pretty decent, too."
In the end it was close calls that were Springfield's undoing. The Lasers went just 2-4 in matches decided by three points or fewer. Springfield finished the season 5-9 and missed the playoffs by just two games.
"I think one of the things that hurt us is we didn't have that hometown crowd, which always cheers us on," Nahon said. "We tend to have a better record at home, so I think that was one component of it. But the team really came together and we had a shot to get into the playoffs right up to the end of the season."
WTT 2020: What a Season!
Jeff Kessinger is in his sixth season covering World TeamTennis and 18th as a sportswriter. Follow him on Twitter @JKessingerSGF.