As Philadelphia Freedoms coach Craig Kardon prepared for the 2020 World TeamTennis campaign that would be different from any other, he knew his biggest challenge would be creating a strong team culture on a talented roster with plenty of depth.
With rosters generally comprised of two men and two women, this year's roster would feature one extra player from each gender forcing Kardon to use the regular season to find the right combinations especially in men's and women's doubles and mixed doubles.
As he has done the past two seasons, it seemed whatever Kardon did turn to gold with the Freedoms finishing the regular season with a league-best 12-2 record thanks in large part to the strong team unity he helped foster.
This year's roster was comprised of three WTT veterans and three WTT rookies. Two of three veterans – Fabrice Martin and Taylor Townsend have strong ties to the Freedoms while Donald Young has also experienced playing with Philadelphia. The three first-year Philly players – Sofia Kenin, Taylor Fritz and Caroline Dolehide brought energy and their own success to the team.
"I am so proud of the effort of this team," said Kardon. "They always supported each other and that was key to our success."
The Freedoms won their first two matches of the season, held at The Greenbriar, this year due to the nationwide pandemic in convincing fashion showcasing their depth with all six players registering victories.
Playing in their third match in three days Philadelphia would fall to New York leading Kardon to give his squad a much-needed day off.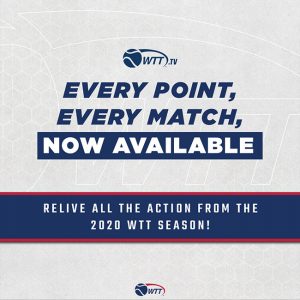 Following the day off, Philadelphia would go on a six-match winning streak that included a thrilling 22-21 win over Orange County with the dependable combination of Townsend and Martin earning the 5-4 win in a tie-break in the final set to raise their team's record to 8-1 and put a third consecutive playoff berth within reach.
Philadelphia would close the season winning four of their final five matches to close the regular season with a record of 12-2. Playing time was not easy to come by but it seemed like when everyone played they had success.
Sofia Kenin and Taylor Fritz played all of the games in women's and men's singles respectively, finishing with winning percentages greater than 59%. Fabrice Martin played in all of the men's doubles sets and a majority of the mixed doubles sets and finished with a winning percentage greater than 50 % in both. On the women's side, it was Kenin and Caroline Dolehide who found success winning greater than 50% of their games in women's doubles while Taylor Townsend found success in mixed doubles winning 54% of the time. Donald Young was the swiss army knife of the team stepping in when needed in men's doubles and mixed doubles finding success in both.
Although Philadelphia came up short of their ultimate goal, they did set a franchise record by advancing to the WTT playoffs for the third consecutive season for the first time in team history along with being in first place from the start of the regular season to the final night.
Their season was not without excitement. While they did post some convincing wins, they also came from behind on a few occasions. Their final come from behind win – a 20-18 win over San Diego – would later prove costly.
Throughout the season, WTT Male MVP Taylor Fritz shared with Kardon how much he liked playing the final match of the night. On July 26, San Diego was leading the match 17-15 heading into the men's singles event which would feature Fritz against fellow American Ryan Harrison.
Fritz came through with a convincing 5-1 win to give Philadelphia the 20-18 victory that would eliminate the Aviators from the post-season. With July 26 marking the trade deadline, New York would pull off a trade with San Diego that would ultimately prove very beneficial for New York.
WTT 2020: What a Season!
Eddie Levin is a freelance writer based in Philadelphia. He has been covering the Freedoms since their return to World TeamTennis in 2001.