Winning six World TeamTennis championships in seven years sets the bar pretty high. Despite not clearing that bar in 2020, owner Mark Ein still had plenty of praise for his Washington Kastles.
"The team competed really well," Ein said after the Kastles wrapped up a 6-8 campaign and missed the playoffs by one match. "It's hard for me to say I'm pleased with anything other than winning it all, but considering the strength of the league this team played very well. I was very happy with how they performed."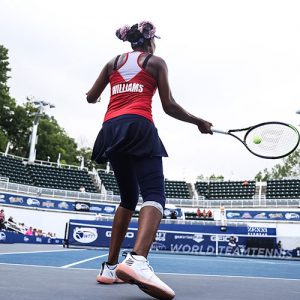 The Kastles won their first two matches of the season despite losing a key player just days before the opening match. Frances Tiafoe had to withdraw from the team after testing positive for COVID-19.
That injury, though, created an opportunity for Marcelo Arevalo. The 29-year-old from El Salvador rose to the challenge, winning two of three sets in his WTT debut and providing a spark for Washington all season long.
"Marcelo emerged as one of the rising stars in the league," Ein said. He knows a thing or two about WTT stars. Ein has seen plenty of them in his 13 years in the league.
Arevalo led Washington in games played (228) and games won (113). Not too shabby for a WTT rookie.
"Marcelo is the kind of player who is going to be successful in World TeamTennis," Ein said. "He has great energy, he starts fast, he's supportive of his teammates. He's the kind of player you want to build a team around."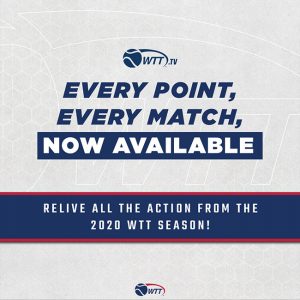 Fellow rookie Bernarda Pera was also impressive. She won more than 50% of her singles games and contributed in both mixed and women's doubles. Playing time wasn't easy to come by on the Kastles roster, which included Arina Rodionova and Venus Williams. The tennis legend played her 15th WTT season this summer and ninth with the Kastles.
Williams led Washington in women's doubles games won. She also played both mixed doubles and women's singles.
"It's hard to describe how much having Venus on the team has meant to us," Ein said. "To me, she embodies the ideals and values of World TeamTennis and our franchise. She embodies grace, class, competitiveness and equality for everyone. She's always an inspiration for the younger players on the team and she's also a great inspiration for our fan base and our community. She's a real inspiration."
Tommy Paul filled in capably for Tiafoe in men's singles, while Nick Monroe provided a steady partner in men's doubles.
Ein and the Kastles will have to wait until 2021 to chase their seventh King Trophy, which would set a WTT record. Washington is currently tied with the Sacramento Capitals with six WTT championships. Players like Arevalo and Pera would certainly help in the chase for the championship.
"I've been in World TeamTennis 13 years and I thought this season showed again that winning is not about having the best players but having the players best suited for the format," he said. "During our run of championships we never had the best individual roster, but we had the best players for the WTT format. That was a big piece of our success."
WTT 2020: What a Season!
Jeff Kessinger is in his sixth season covering World TeamTennis and 18th as a sportswriter. Follow him on Twitter @JKessingerSGF.